WIRELESS AND DSL BROADBAND
HIGH SPEED ACCESS
ALWAYS ON, ALWAYS FAST, NEVER THROTTLED


WIRED AND WIRELESS SOLUTIONS
BUSINESS AND RESIDENTIAL
VIRUS AND CUSTOMIZABLE SPAM FILTERING
ONLINE ACCOUNT MANAGEMENT
AWARD WINNING TECHNICAL SUPPORT
CURRENT HEADLINES
TECHNOLOGY HEADLINES

Thu, 27 Nov 2014 09:32:28 EST
Ebola bodies dumped in street
Workers employed by Sierra Leone's Ministry of Health to bury Ebola victims took drastic action this week in a dispute over pay, abandoning the bodies of 15 people in the street.
Thu, 27 Nov 2014 06:34:21 EST
Hunters capture rare albino dolphin
Japanese fishermen have captured a rare albino dolphin and killed 11 other dolphins in a shallow cove, according to conservation activists protesting the hunt.
Thu, 27 Nov 2014 11:07:52 EST
Israel: Hamas terror plot foiled
Israeli security forces say they have broken up a wide-ranging terror plot, which would have included attacks on a football stadium, abductions and car bombings.
Thu, 27 Nov 2014 11:02:43 EST
Gang-rape report spurs UVA action
The University of Virginia has adopted a zero-tolerance policy for handling rape and sexual assault cases.
Thu, 27 Nov 2014 06:17:19 EST
Prolific singer, actress dies at 87
Lebanese singer and actress Sabah, one of the Arab world's most prolific entertainers with a career spanning more than six decades, died Wednesday in Beirut, Lebanon's state-run National News Agency reported.
Wed, 26 Nov 2014 18:06:26 EST
From 'Fresh Prince' to king of 'DWTS'
Let's be honest: Was there any way Alfonso "The Carlton" Ribeiro wasn't going to win "Dancing With the Stars" this season?
Thu, 27 Nov 2014 13:24:51 EST
How NOT to fry a turkey
Firefighters demonstrate some of the ways you should NOT fry a turkey with these turkey fryer fails.

Tue, 25 Nov 2014 11:53:47 EST
Watch how vinyl records are made
Despite their retro roots, records sales are growing. CNNMoney's Cristina Alesci heads to Brooklyn to visit one of sixteen record pressing plants in the United States.
Thu, 20 Nov 2014 13:31:30 EST
Flip phones are hip again
Hipsters, rejoice. Next time you ride your fixed-gear bicycle to the the thrift store, where you find a vintage, grease-stained mechanic's shirt that matches your Rollie Fingers mustache and Grizzly Adams beard, there's an edgy, if technologically sub-optimal, way to tell your friends about it.
Thu, 20 Nov 2014 19:29:41 EST
The security gadget that's always listening
For Airbnb hosts who want to keep tabs on their homes, a full home security system might be overkill. They're expensive, and live cameras and motion detectors invade guests' privacy. So how do they make sure guests keep the volume down, aren't smoking inside and don't ransack their home?
Thu, 20 Nov 2014 12:01:41 EST
First a comet, then Mercury
After landing a probe on an icy comet, the European Space Agency (ESA) is now heading to scorching-hot Mercury with its BepiColombo spacecraft.
Thu, 20 Nov 2014 12:01:58 EST
Africa's mobile money comes to Europe
Snapchat may be the latest application to offer a mobile payment feature, but the idea that made Snapcash possible was spawned more than seven years ago in Africa.
Wed, 26 Nov 2014 14:21:05 EST
Think you know the Web? Let's find out
Sure, everyone reading this uses the Internet. But how much do you really know about it?
Thu, 27 Nov 2014 05:40:57 EST
Military's new high-tech high seas tool
Few people get access to life on a Coast Guard cutter. CNN's Alina Machado, Jerry Simonson, and Javier de Diego give us a behind-the-scenes look at what "coasties" deal with, on the high seas.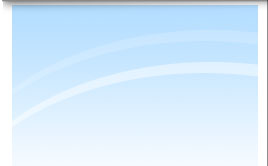 Copyright © 2014. Blue One Communications, Inc.