WIRELESS AND DSL BROADBAND
HIGH SPEED ACCESS
ALWAYS ON, ALWAYS FAST, NEVER THROTTLED


WIRED AND WIRELESS SOLUTIONS
BUSINESS AND RESIDENTIAL
VIRUS AND CUSTOMIZABLE SPAM FILTERING
ONLINE ACCOUNT MANAGEMENT
AWARD WINNING TECHNICAL SUPPORT
CURRENT HEADLINES
TECHNOLOGY HEADLINES

Mon, 22 Jul 2019 07:40:17 -0400
'Start Here': Iran seizes British tanker and Puerto Rico gov will not seek reelection
It's Monday, July 22, 2019. Here's what you need to know to start your day.
Mon, 22 Jul 2019 10:00:54 -0400
'Our hearts are heavy': Deputy killed in car crash while responding to domestic call
The deputy collided with another car at an intersection around 3 a.m. Sunday.
Mon, 22 Jul 2019 07:08:11 -0400
8 injured after lightning strike at beach
Beachgoers were injured after lightning struck in Florida on Sunday afternoon.
Mon, 22 Jul 2019 07:35:59 -0400
As heat wave ends, severe storms roll into Mid-Atlantic, Northeast
Temperatures will be cooler in the Midwest and Northeast on Monday.
Mon, 22 Jul 2019 09:57:41 -0400
Equifax to pay up to $700M in data breach settlement
The 2017 data breach that exposed Social Security numbers and other information.
Mon, 22 Jul 2019 10:43:25 -0400
Volvo recalls some 500,000 vehicles due faulty engine part
Volvo Cars is recalling about half a million cars worldwide because of a faulty engine component that may in extreme cases cause a vehicle to catch a fire
Mon, 22 Jul 2019 10:25:45 -0400
China lashes out at Hong Kong protest targeting its office
Eggs were thrown at the mainland government's office in Hong Kong.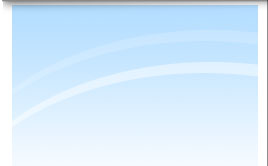 Copyright © 2019. Blue One Communications, Inc.