WIRELESS AND DSL BROADBAND
HIGH SPEED ACCESS
ALWAYS ON, ALWAYS FAST, NEVER THROTTLED


WIRED AND WIRELESS SOLUTIONS
BUSINESS AND RESIDENTIAL
VIRUS AND CUSTOMIZABLE SPAM FILTERING
ONLINE ACCOUNT MANAGEMENT
AWARD WINNING TECHNICAL SUPPORT
CURRENT HEADLINES
TECHNOLOGY HEADLINES

Sun, 29 Mar 2015 00:46:57 EDT
Indiana Gov. wants clarification of law he just signed
Indiana Gov. Mike Pence stirred up controversy this week when he signed a "religious freedom" bill into law. Now he says he wants new legal language to "clarify" what the law means.
Sun, 29 Mar 2015 00:09:41 EDT
LZ: Republicans' new 'culture wars' on gay rights?
Barney Frank, to say the least, knows his way around politics. In a Chicago appearance recently, the retired congressman had the sold-out crowd at the Center on Halsted well entertained as he detailed his 45-year journey in public service.
Sun, 29 Mar 2015 00:11:01 EDT
Report: Germanwings co-pilot treated for psychosomatic illness
Germanwings co-pilot Andreas Lubitz suffered from a burnout and severe depression, according to German newspaper Die Welt. FULL STORY | The victims | Cockpit rules change | Full coverage
Sun, 29 Mar 2015 01:04:35 EDT
7 shot during spring break
Seven college-age people, some who came to Panama City Beach, Florida, for spring break, were wounded in a late-night shooting, the Bay County Sheriff's Office said in a press release.
Sat, 28 Mar 2015 19:36:03 EDT
Hero Boston cop shot in face
Boston Police Officer John Moynihan was in a medically induced coma after being shot at point-blank range Friday night in the city's Roxbury neighborhood. FULL STORY
Sat, 28 Mar 2015 14:17:32 EDT
Question about Michael Brown leads to beating on train
When one man sat down next to a second man in a St. Louis light rail car late Monday and asked him his opinion on the shooting of Mike Brown in Ferguson, it was not the beginning of a discussion. It was the start of an assault.
Sat, 28 Mar 2015 19:36:17 EDT
School bus explodes in flames
A bus driver is being hailed as a hero for safely evacuating 35 students from a school bus after it caught fire.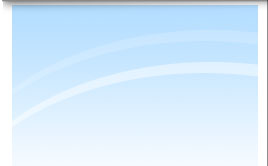 Copyright © 2015. Blue One Communications, Inc.