WIRELESS AND DSL BROADBAND
HIGH SPEED ACCESS
ALWAYS ON, ALWAYS FAST, NEVER THROTTLED


WIRED AND WIRELESS SOLUTIONS
BUSINESS AND RESIDENTIAL
VIRUS AND CUSTOMIZABLE SPAM FILTERING
ONLINE ACCOUNT MANAGEMENT
AWARD WINNING TECHNICAL SUPPORT
CURRENT HEADLINES
TECHNOLOGY HEADLINES

Mon, 10 Mar 2014 15:32:46 EDT
What Facebook takes from you
David Wheeler says embarrassing and out-of-context Web ads are affecting nearly everyone who uses the Internet.
Mon, 10 Mar 2014 17:15:09 EDT
Obama may hate the midterm results
President Barack Obama doesn't have much to look forward to in November.
Mon, 10 Mar 2014 11:57:20 EDT
Was death row inmate framed?
Ex-death row inmate Edward Lee Elmore spent 30 years locked up for a brutal murder he says he didn't commit.
Mon, 10 Mar 2014 17:13:27 EDT
'Honeymooners' Alice dies
Actress Sheila MacRae, who portrayed Alice Kramden in a 1960s revival of "The Honeymoooners," has died. She was 92.
Mon, 10 Mar 2014 17:13:49 EDT
The week in 32 photos

Fri, 07 Mar 2014 06:54:52 EST
How did Angie Harmon end up nude?
Conan shares a picture Angie Harmon tweeted out in which she somehow tripped and fell and lost her clothes.
Mon, 10 Mar 2014 16:56:31 EDT
'Friend' got tickets for mystery fliers
Two tickets bought together U.S. gets 2 passengers' images No sign, so search area expanded

Mon, 10 Mar 2014 15:29:54 EDT
Edward Snowden to SXSW: I'd do it again
Even though he can't set foot in the United States for fear of arrest, fugitive National Security Agency leaker Edward Snowden was set to speak remotely Monday to an audience of thousands at the South by Southwest Interactive Festival.
Mon, 10 Mar 2014 15:28:43 EDT
Oculus Rift demo wows SXSW
Night gathers, and now your watch begins.
Mon, 10 Mar 2014 15:29:25 EDT
Snowden to SXSW: I'd do it again
In a rare public talk via the Web, fugitive NSA leaker Edward Snowden urged a tech conference audience Monday to help "fix" the U.S. government's surveillance of its citizens.
Mon, 10 Mar 2014 15:28:52 EDT
Kevin Bacon on 'Six Degrees' game
Almost two decades ago, a parlor game called "Six Degrees of Kevin Bacon" became an unlikely grass-roots phenomenon among movie buffs and foretold today's social web of online connections.
Fri, 07 Mar 2014 10:45:53 EST
App turns tourist into time traveler
It's an app that uses your phone as a window to historical London. Adam Dunnakey takes a look.
Mon, 10 Mar 2014 10:41:47 EDT
Selfies @ SXSW
Celebrities and fans pose for selfies at SXSW 2014
Mon, 10 Mar 2014 00:43:37 EDT
Oculus Rift demo wows 'Thrones' fans
Oculus Rift, a virtual-reality headset, takes SXSW fans on a trip to the world of "Game of Thrones."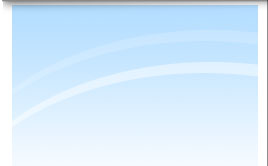 Copyright © 2014. Blue One Communications, Inc.