WIRELESS AND DSL BROADBAND
HIGH SPEED ACCESS
ALWAYS ON, ALWAYS FAST, NEVER THROTTLED


WIRED AND WIRELESS SOLUTIONS
BUSINESS AND RESIDENTIAL
VIRUS AND CUSTOMIZABLE SPAM FILTERING
ONLINE ACCOUNT MANAGEMENT
AWARD WINNING TECHNICAL SUPPORT
CURRENT HEADLINES
TECHNOLOGY HEADLINES

Sat, 25 Apr 2015 02:24:58 EDT
Bruce Jenner: 'For all intents and purposes, I'm a woman'
Former Olympian Bruce Jenner tells Diane Sawyer in an ABC News exclusive that he is a woman.
Sat, 25 Apr 2015 02:24:49 EDT
2 rural counties, 142 HIV cases
The number of new HIV infections in a rural Indiana county has grown, according to the Centers for Disease Control and Prevention. The institute is working with state health leaders to control the "severe outbreak," which has spread among users of a prescription opioid called Opana.
Fri, 24 Apr 2015 17:13:32 EDT
Weinstein family paid captors
The payment did not lead to the American aid worker's release. He later died in a U.S. strike. FULL STORY
Fri, 24 Apr 2015 18:37:22 EDT
No seat belt for Freddie Gray, and 'no excuses'
Freddie Gray was not buckled into a seat in the back of a police van while being transported following his arrest, police said Friday amid wide-ranging speculation over what happened to leave the Baltimore man with a broken back.
Fri, 24 Apr 2015 18:05:49 EDT
Police paralyze unarmed man
CNN's Alina Machado reports on a police dashcam video that shows an officer shooting an unarmed suspect in Palm Beach, Florida.
Fri, 24 Apr 2015 17:13:00 EDT
Wounded vet: Frat spit on us
The University of Florida and Emory University are investigating allegations that Zeta Beta Tau fraternity members disrespected wounded war veterans last weekend at Panama City Beach, Florida, by spitting, urinating and pouring beer on them.
Sat, 25 Apr 2015 01:31:20 EDT
Escaping Yemen with a boatload of refugees
It didn't look like much, but we'd been told it was typical of the kind of craft ferrying the route between Djibouti and Aden.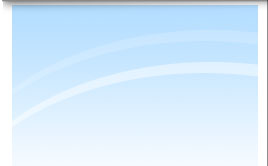 Copyright © 2015. Blue One Communications, Inc.