WIRELESS AND DSL BROADBAND
HIGH SPEED ACCESS
ALWAYS ON, ALWAYS FAST, NEVER THROTTLED


WIRED AND WIRELESS SOLUTIONS
BUSINESS AND RESIDENTIAL
VIRUS AND CUSTOMIZABLE SPAM FILTERING
ONLINE ACCOUNT MANAGEMENT
AWARD WINNING TECHNICAL SUPPORT
CURRENT HEADLINES
TECHNOLOGY HEADLINES

Thu, 27 Jan 2022 18:16:29 -0500
Apple's holiday iPhone sales surge despite supply shortages
Apple shook off supply shortages that have curtailed production of iPhones and other popular devices to deliver its most profitable holiday season yet
Thu, 27 Jan 2022 12:27:16 -0500
Fearing tips could get lost, sheriff halts Facebook comments
A Florida sheriff's office has turned off public comments on its social media posts because too many people are reporting crimes there rather than calling 911 or submitting tips through the agency's website
Thu, 27 Jan 2022 09:22:35 -0500
EU watchdog clears Facebook's purchase of Kustomer startup
European Union regulators have approved Facebook parent Meta's purchase of customer service startup Kustomer, after the social network made concessions to ease concerns the deal wouldn't squeeze out rivals
Thu, 27 Jan 2022 09:10:17 -0500
Meet the man who won a trip to space and gave it to a friend
The real winner of a sweepstakes for a ride in space has finally come forward: a Florida-based airline pilot
Thu, 27 Jan 2022 08:52:58 -0500
Japan's Mitsubishi, energy body join Gates' nuclear project
Mitsubishi Heavy Industries and the Japan Atomic Energy Agency have signed an agreement to participate in a next-generation nuclear energy project with TerraPower, a company started by Bill Gates
Wed, 26 Jan 2022 19:31:12 -0500
Ghostly monkey, succulent bamboo among new species in Mekong
A monkey with ghostly white circles around its eyes is among 224 new species listed in the World Wildlife Fund's latest update on the Mekong region
Wed, 26 Jan 2022 17:33:01 -0500
EU court annuls Intel's 2009 billion euro antitrust fine
Chipmaker Intel scored a decisive legal victory.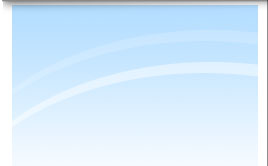 Copyright © 2022. Blue One Communications, Inc.