WIRELESS AND DSL BROADBAND
HIGH SPEED ACCESS
ALWAYS ON, ALWAYS FAST, NEVER THROTTLED


WIRED AND WIRELESS SOLUTIONS
BUSINESS AND RESIDENTIAL
VIRUS AND CUSTOMIZABLE SPAM FILTERING
ONLINE ACCOUNT MANAGEMENT
AWARD WINNING TECHNICAL SUPPORT
CURRENT HEADLINES
TECHNOLOGY HEADLINES

Sat, 28 Feb 2015 06:54:07 EST
Murder likely an extremist attack
Extremists had threatened to kill Avijit Roy if he came to his native Bangladesh. FULL STORY
Sat, 28 Feb 2015 07:16:30 EST
Rumblings of Boehner coup
House Speaker John Boehner faces a looming threat from conservatives to oust him as speaker, and it's tying his hands on funding the Department of Homeland Security.
Sat, 28 Feb 2015 02:49:13 EST
Did professor radicalize teens?
At least four Canadian teenagers have gone missing, and the fear is they're on their way to join ISIS. Were they radicalized by a college professor? Paula Newton reports.
Sat, 28 Feb 2015 05:27:59 EST
Putin critic shot dead
The fatal shooting of former Russian deputy Prime Minister Boris Nemtsov sparked outrage among fellow opposition figures, who speculated that his killing was targeted. FULL STORY
Sat, 28 Feb 2015 07:18:27 EST
Nyong'o Oscar dress found?
The police may have found the missing dress.
Sat, 28 Feb 2015 07:04:08 EST
100 U.S. troops drop on Germany

Fri, 27 Feb 2015 22:03:56 EST
DHS gets 7 more days
The House has failed to pass a three-week extension of funding for the Department of Homeland Security. The vote was 203-224. FULL STORY

Fri, 27 Feb 2015 13:57:25 EST
How the 'memristor' could revolutionize electronics
A new type of electrical component called "memristor" could mean the end of electronics as we know it and the beginning of a new era called "ionics".
Fri, 27 Feb 2015 15:31:14 EST
Even Vulcans shed a tear: Nimoy, 'Star Trek's' Spock, dies at 83
Leonard Nimoy, whose portrayal of "Star Trek's" logic-driven, half-human science officer Spock made him an iconic figure to generations, died Friday. He was 83.
Fri, 27 Feb 2015 08:45:57 EST
Astronaut finds water in helmet after seven-hour spacewalk
NASA astronaut Terry Virts found a small amount of water in his helmet after a spacewalk this week, but it did not put him in any danger or interfere with his duties.
Thu, 26 Feb 2015 18:32:27 EST
Black hole is 12 billion times bigger than the sun
Researchers in China have spotted a supermassive black hole, 12 billion times the size of the sun and around 900 million years old.
Thu, 26 Feb 2015 11:28:54 EST
The social network that you can wear
Once was a time when finding out if you were compatible with someone involved a complex social interplay of body language, conversational nuance and good food and wine.
Thu, 26 Feb 2015 09:07:42 EST
U.K. seeks a genius among self-taught hackers
A fake cyberattack strikes London's BT Tower landmark as part of a contest to find the next genius to fight cyberterror among self-taught hackers.
Wed, 25 Feb 2015 08:16:50 EST
And 2015's 'Designs of the Year' are...
Nominations for the Design Museum's 2015 Design of the Year award have been revealed. 76 of the best works of product, transport, graphic, fashion, digital and architectural design will be exhibited at the museum from March 25, with category winners announced May 4 and the overall winner June 4. While we wait for the exhibition to open, CNN takes you through the cream of the crop: our top picks across all the nominated fields.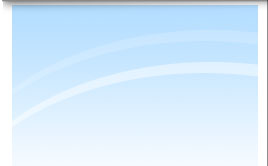 Copyright © 2015. Blue One Communications, Inc.