WIRELESS AND DSL BROADBAND
HIGH SPEED ACCESS
ALWAYS ON, ALWAYS FAST, NEVER THROTTLED


WIRED AND WIRELESS SOLUTIONS
BUSINESS AND RESIDENTIAL
VIRUS AND CUSTOMIZABLE SPAM FILTERING
ONLINE ACCOUNT MANAGEMENT
AWARD WINNING TECHNICAL SUPPORT
CURRENT HEADLINES
TECHNOLOGY HEADLINES

Thu, 25 May 2017 01:22:08 -0400
Brother of Manchester bomber knew an attack was coming: Libyan official
Monday night's attack killed 22 people.
Thu, 25 May 2017 01:15:43 -0400
Authorities find bomb-making workshop in Abedi's home, officials say
He had apparently stockpiled enough chemicals to make additional bombs.
Wed, 24 May 2017 19:49:46 -0400
Manchester victims include 8-year-old girl, college student
The attack Monday evening killed 22.
Thu, 25 May 2017 02:18:53 -0400
President Trump to meet leaders of NATO, which he once called 'obsolete'
President Trump's past criticism of NATO will hang over his attendance at the leaders' meeting in Brussels.
Wed, 24 May 2017 23:47:50 -0400
US Navy ship sails within 12 miles of disputed Chinese island
The destroyer USS Dewey sailed within 12 miles of Mischief Reef.
Wed, 24 May 2017 23:29:47 -0400
Sessions did not include meetings with Russian ambassador on clearance forms
The meetings led to his recusal from inquiries involving last year's election.
Thu, 25 May 2017 00:29:14 -0400
N. Korea calls S. Korea's border firing reckless provocation
North Korea accused South Korea of firing 450 machine gun rounds at a flock of birds, dismissing as a fabrication Seoul's claim that it had fired warning shots because of an object flying across the border

Wed, 24 May 2017 21:27:35 -0400
WATCH: How obsessive gamers can quit playing
Cam Adair, founder of "Game Quitters," says finding alternate activities is key for people hoping to stop playing video games.
Wed, 24 May 2017 07:49:22 -0400
WATCH: Microsoft releasing new version of the Surface Pro
The tech company announced new features to its laptop-tablet hybrid, including a longer battery life.
Tue, 23 May 2017 07:18:13 -0400
WATCH: People turn to Twitter to find loved ones in wake of Manchester attack
Local residents and hotels also used the social media site to offer a safe space to stay following the deadly attack that killed 22 and injured 59.
Mon, 22 May 2017 07:30:30 -0400
WATCH: Facebook launches a new food ordering app
Users will now be able to have food delivered without switching to another website or app.
Sun, 21 May 2017 20:38:47 -0400
WATCH: New device touted as preventing shark attacks
A cuff that creates an electromagnetic field may disrupt a shark's senses, but some experts question its effectiveness.
Sat, 20 May 2017 07:21:56 -0400
WATCH: Dad, teen adjust to life after weeks without video games: Part 6
Brooke returns to her treatment center, where she was treated for mental health issues and excessive phone use.
Sat, 20 May 2017 07:21:55 -0400
WATCH: Parents see son for the first time since he unplugged from technology: Part 5
"I didn't really notice that video games were destroying me mentally," Josh said of his video game use.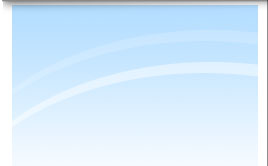 Copyright © 2017. Blue One Communications, Inc.