WIRELESS AND DSL BROADBAND
HIGH SPEED ACCESS
ALWAYS ON, ALWAYS FAST, NEVER THROTTLED


WIRED AND WIRELESS SOLUTIONS
BUSINESS AND RESIDENTIAL
VIRUS AND CUSTOMIZABLE SPAM FILTERING
ONLINE ACCOUNT MANAGEMENT
AWARD WINNING TECHNICAL SUPPORT
CURRENT HEADLINES
TECHNOLOGY HEADLINES

Sat, 21 Sep 2019 16:25:42 -0400
Iran's Guard says ready for 'any scenario' amid US standoff
The chief of Iran'sRevolutionary Guard says his forces are ready for combat.
Sat, 21 Sep 2019 17:30:24 -0400
Army recruit dies before training exercise in South Carolina
Authorities say the 18-year-old's death was not heat-related.
Sat, 21 Sep 2019 16:13:16 -0400
Iowa to re-examine band member claims of abuse by rival fans
They allege verbal abuse, and sexual harassment before, during and after game.
Sat, 21 Sep 2019 16:20:23 -0400
Dog kills 1-year-old in 'unprovoked attack' in California
Authorities say a pit bull killed a toddler in the child's California home.
Sat, 21 Sep 2019 21:46:59 -0400
Colombia's president says Maduro's 'brutality' must end
President compares Nicolás Maduro to Serbian war criminal Slobodan Milosevic.
Sat, 21 Sep 2019 21:32:55 -0400
350-pound firefighter sues his colleagues over harassment
A Long Island firefighter says he was incessantly teased about his weight.
Sat, 21 Sep 2019 20:30:20 -0400
4 die after bus with Chinese tourists crashes in Utah
All 31 people on board were hurt, Utah Highway Patrol Sgt. Nick Street said.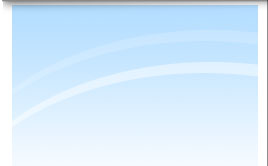 Copyright © 2019. Blue One Communications, Inc.