WIRELESS AND DSL BROADBAND
HIGH SPEED ACCESS
ALWAYS ON, ALWAYS FAST, NEVER THROTTLED


WIRED AND WIRELESS SOLUTIONS
BUSINESS AND RESIDENTIAL
VIRUS AND CUSTOMIZABLE SPAM FILTERING
ONLINE ACCOUNT MANAGEMENT
AWARD WINNING TECHNICAL SUPPORT
CURRENT HEADLINES
TECHNOLOGY HEADLINES

Mon, 22 Dec 2014 08:35:25 EST
2016 long-shots think they can win?
No one knows your name so here's an idea: why not run for President?
Sun, 21 Dec 2014 13:33:21 EST
Christie to Obama: Next, get cop killer
New Jersey Gov. Chris Christie -- a potential 2016 Republican presidential candidate -- finally broke his silence on President Barack Obama's decision to normalize relations with Cuba in a letter to the President issued on Sunday.
Mon, 22 Dec 2014 04:27:55 EST
Officers shoot man at U.S. border
U.S. officers shot a Canadian man who walked toward a border inspection booth waving a handgun early Sunday.
Sun, 21 Dec 2014 18:40:01 EST
Mom charged in deaths of 8 kids
As Australia grapples with another shocking tragedy -- the deaths of eight children in one home -- the mother of seven of them might be able to explain what happened.
Mon, 22 Dec 2014 08:46:35 EST
NASA emails wrench to ISS for fix
Thanks to a 3-D printer aboard the ISS, astronaut Barry Wilmore got the wrench he needed to make a repair.
Sun, 21 Dec 2014 17:44:48 EST
20 arrested at megamall
A choir of protests echoed through the country's quintessential megamall, when a few hundred demonstrators from Black Lives Matter raised their voices at the Mall of America.
Mon, 22 Dec 2014 07:43:10 EST
Allergic girl to mom: I know I'm dying
An 11-year-old girl died from an allergic reaction on a family trip to Hawaii. CNN affiliate KTXL reports.

Fri, 19 Dec 2014 12:34:32 EST
Reborn Kepler spacecraft discovers another planet
Kepler is still on the beat.
Fri, 19 Dec 2014 20:39:43 EST
You can buy a Sony-style hack
The next Sony-style hack is for sale. CNN's Laurie Segall reports how hackers can make big money offering hack services.
Thu, 18 Dec 2014 10:00:56 EST
The 'Serial' podcast: By the numbers
The podcast "Serial" is wrapping up its first season on Thursday as a bona fide success.
Thu, 18 Dec 2014 13:39:54 EST
Will we give up privacy without a fight?
What kind of privacy will you have 10 years from now?
Fri, 19 Dec 2014 10:47:40 EST
NASA sees your Christmas lights
NASA says lights in suburban areas of the U.S. can be up to 50 percent brighter during the holidays.
Fri, 19 Dec 2014 09:06:18 EST
Adorable dog gets 3-D printed legs
Check out adorable pup's new 3-D printed legs! CNN's Jeanne Moos reports on the Blade Runner of dogs.
Wed, 17 Dec 2014 14:40:20 EST
10 global start-ups to watch in 2015
At the end of another turbulent year for business as usual, the march of the disruptors shows no sign of abating. Big data analytics, the sharing economy, and virtual reality are just some of the transformational trends that have been causing sleepless nights for CEOs.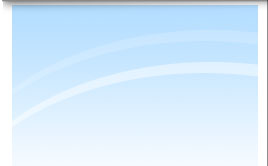 Copyright © 2014. Blue One Communications, Inc.