WIRELESS AND DSL BROADBAND
HIGH SPEED ACCESS
ALWAYS ON, ALWAYS FAST, NEVER THROTTLED


WIRED AND WIRELESS SOLUTIONS
BUSINESS AND RESIDENTIAL
VIRUS AND CUSTOMIZABLE SPAM FILTERING
ONLINE ACCOUNT MANAGEMENT
AWARD WINNING TECHNICAL SUPPORT
CURRENT HEADLINES
TECHNOLOGY HEADLINES

Wed, 28 Jan 2015 06:42:30 EST
ISIS has linked her release to lives of 2 hostages
Jordan is prepared to release prisoner Sajida al-Rishawi if ISIS captive and Jordanian pilot Moaz al-Kassasbeh is returned safely, state-run TV said. | WHO IS SHE?
Wed, 28 Jan 2015 05:11:52 EST
Snow leaves parts of 4 states buried
The massive winter storm has petered out in most areas, but not before it dumped nearly three feet of snow in parts of four states. Massachusetts got hit the hardest.
Wed, 28 Jan 2015 03:40:55 EST
Storm pounds Northeast states
The winter storm has passed for most of the Northeast, leaving behind feet of snow, as well as these amazing photos.
Wed, 28 Jan 2015 05:33:45 EST
Michelle Obama shakes hands with Saudi king. So?
Islamic law generally forbids men from touching unrelated women, but Michelle Obama shook hands with Saudi Arabia's new king. | OBAMA DEFENDS SAUDI RELATIONSHIP
Tue, 27 Jan 2015 18:42:26 EST
Opinion: White House changed drilling discussion
The way the Obama administration made a request to protect Alaskan land is important, writes John Sutter.
Wed, 28 Jan 2015 06:09:28 EST
CNN exclusive: Snapchat Interview with Rand Paul
Sen. Rand Paul, who has been cultivating an audience on Snapchat for the last year, spoke candidly in what is the first ever official Snapchat interview with a U.S. lawmaker.
Tue, 27 Jan 2015 20:35:20 EST
Why the alleged Russian spy ring matters
The FBI exposed three men as alleged Russian spies -- and two of the men had diplomatic immunity because of their jobs for the Russian government

Tue, 27 Jan 2015 15:17:29 EST
Facebook, Instagram goes down; Twitter freaks out
It's bad enough that the northwest has a horrible storm to contend with, but then Facebook and Instagram goes out?
Tue, 27 Jan 2015 15:17:28 EST
Laser-transformed metal so slick that water bounces off
Water often damages metals, causing rust, wear and decay.
Tue, 27 Jan 2015 17:31:26 EST
Asteroid's moon seen during Earth flyby
The asteroid that flew close to Earth Monday didn't come alone.
Tue, 27 Jan 2015 15:17:28 EST
See how technology is revolutionizing modern policing
Policing is rapidly changing with the advent of new technology. CNN's Kyung Lah reports.
Tue, 27 Jan 2015 15:17:28 EST
Gaming to death: What turns a hobby into a health hazard?
Earlier this month, a 32-year old male gamer was found dead at a Taiwanese Internet cafe following a non-stop three-day gaming session. This followed the death of another male gamer who died in Taipei at the start of the year following a five-day gaming binge.
Tue, 27 Jan 2015 15:17:28 EST
Sitting will kill you, even if you exercise
One of your favorite activities may actually be killing you.
Tue, 27 Jan 2015 15:17:29 EST
Gotta go? App tells you who's renting seats
A new app shows you where there's a nearby toilet at someone's home or even office. WABC has the story.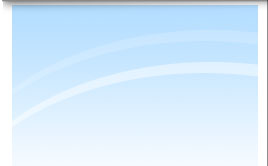 Copyright © 2015. Blue One Communications, Inc.