WIRELESS AND DSL BROADBAND
HIGH SPEED ACCESS
ALWAYS ON, ALWAYS FAST, NEVER THROTTLED


WIRED AND WIRELESS SOLUTIONS
BUSINESS AND RESIDENTIAL
VIRUS AND CUSTOMIZABLE SPAM FILTERING
ONLINE ACCOUNT MANAGEMENT
AWARD WINNING TECHNICAL SUPPORT
CURRENT HEADLINES
TECHNOLOGY HEADLINES

Wed, 20 Feb 2019 21:02:37 -0500
Climate threat doubter is leading effort to advise Trump
The Trump administration is exploring the idea of a special committee to look at climate change and security risks, with the effort being coordinated by a 79-year-old physicist who rejects mainstream climate science
Wed, 20 Feb 2019 17:40:22 -0500
Samsung folding phone is different - but also almost $2,000
Samsung's new folding phone is definitely different - but it's also almost $2,000
Mon, 18 Feb 2019 10:02:31 -0500
Berlin to get single travel app for public, private services
Travelers in Berlin will soon be able to use a single app to switch seamlessly between public transport, rental bikes, car-sharing and taxis without signing up for each service individually
Sun, 17 Feb 2019 21:44:38 -0500
Rare owls thrive in ghost town near Los Angeles airport
Researchers found a group of rare owls thriving in an unlikely nature preserve.
Wed, 20 Feb 2019 15:09:42 -0500
Microsoft detects hacking targeting Europe democracy groups
Microsoft detects hacking attacks aimed at European democracy groups ahead of May elections
Wed, 20 Feb 2019 07:23:40 -0500
WATCH: Samsung's foldable smartphone may be coming soon
Samsung is expected to unveil its Galaxy Fold at their upcoming Unpacked event.
Tue, 19 Feb 2019 16:31:57 -0500
WATCH: 'GMA' Hot List: Screen time for babies under age 2 has doubled since the mid-90s
Plus, "Bachelor" Colton Underwood shares why he loves white wine and video of a toddler dancing to Beyonce while holding a corn dog goes viral.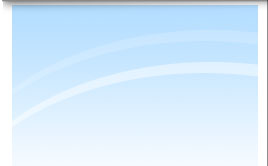 Copyright © 2019. Blue One Communications, Inc.