WIRELESS AND DSL BROADBAND
HIGH SPEED ACCESS
ALWAYS ON, ALWAYS FAST, NEVER THROTTLED


WIRED AND WIRELESS SOLUTIONS
BUSINESS AND RESIDENTIAL
VIRUS AND CUSTOMIZABLE SPAM FILTERING
ONLINE ACCOUNT MANAGEMENT
AWARD WINNING TECHNICAL SUPPORT
CURRENT HEADLINES
TECHNOLOGY HEADLINES

Fri, 31 Oct 2014 14:16:46 EDT
J.K. Rowling's new 'Harry Potter' tale
In honor of Halloween, J.K. Rowling is delving into the back story of one of "Harry Potter's" more twisted Hogwarts professors.
Thu, 30 Oct 2014 15:57:19 EDT
Comedian, rap mogul arrested
Former rap mogul Marion "Suge" Knight and comedian Micah "Katt" Williams were arrested Wednesday, accused of stealing a photographer's camera last month.
Fri, 31 Oct 2014 12:55:33 EDT
Suspected trooper killer caught
After 48 days of living in what one resident called a war zone, the people of northeast Pennsylvania are relieved now that Eric Frein is in custody.
Fri, 31 Oct 2014 07:50:23 EDT
Tyson: CNN anchor 'full of s**t'
"CNN Tonight's" Don Lemon catches flack from Mike Tyson during an interview about his new television series and book.
Fri, 31 Oct 2014 07:51:21 EDT
Girl, 8, scolds Senate candidates
An 8-year-old North Carolina girl is sick of the heated Senate race where more than $100 million has been spent on mostly negative TV ads.
Thu, 30 Oct 2014 19:30:19 EDT
Cups a clue in family's mystery deaths
Benjamin and Kristi Strack lay dead on their bed. On the floor near them lay the bodies of three of their children, from 11 to 14 years-old.
Thu, 30 Oct 2014 22:54:46 EDT
4 dead: Plane hits FlightSafety building
A plane appears to have crashed at a building at Wichita's Mid-Continent Airport in southern Kansas on Thursday morning, CNN affiliate KSNW reported.

Wed, 22 Oct 2014 00:56:24 EDT
Wearable tech to hack your brain
The technology sounds simultaneously fake and dangerous: Strap on a headset and send targeted electrical currents into your brain for about 15 minutes to get more energy, improve your focus or calm down.
Thu, 23 Oct 2014 13:13:43 EDT
The dark world of online harassment
For the past 25 years, the Web has opened up unprecedented possibilities for human communication. But it has a dark side too -- sometimes, a very dark one.
Thu, 23 Oct 2014 17:25:01 EDT
Facebook brings back the anonymous chatroom
Remember in the late '90s when you would kill time in AOL and IRC chatrooms or post on Usenet? You'd strike up conversations with strangers about subjects you were all interested in, say "The X-Files," container gardening or The Fugees.
Thu, 23 Oct 2014 13:14:23 EDT
Can the web predict the future?
From drone wars to cosmic theories, long-term bets take the long view and place odds on the shape of the future.
Wed, 22 Oct 2014 07:55:02 EDT
Prepaid smart meters outwit Africa's power thieves
One company says smart meters may hold the answers to the power problems of the world's emerging markets, where slow payment and energy theft remains a powerful disincentive for new investment in the sector.
Thu, 30 Oct 2014 20:42:39 EDT
Watch this 3D scanner-printer fail
This 3D two-in-one scanner-printer attempts to print an exact copy of an object and fails.
Fri, 31 Oct 2014 06:31:47 EDT
Smartest ship on the sea?
Royal Caribbean unveils a futuristic cruise ship. CNN speaks to the company's vice president about expectations.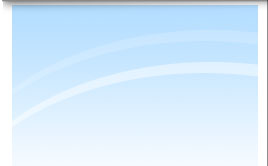 Copyright © 2014. Blue One Communications, Inc.