WIRELESS AND DSL BROADBAND
HIGH SPEED ACCESS
ALWAYS ON, ALWAYS FAST, NEVER THROTTLED


WIRED AND WIRELESS SOLUTIONS
BUSINESS AND RESIDENTIAL
VIRUS AND CUSTOMIZABLE SPAM FILTERING
ONLINE ACCOUNT MANAGEMENT
AWARD WINNING TECHNICAL SUPPORT
CURRENT HEADLINES
TECHNOLOGY HEADLINES

Tue, 20 Aug 2019 20:47:46 -0400
Trump administration to roll out plan for longer-term detention of migrant families
The Trump administration is expected to announce new rules that would allow for the longer term detention of families traveling with children across the border.
Tue, 20 Aug 2019 17:06:01 -0400
Russia says it doesn't have to share data on nuclear blast, alarming observers
Russia has provided few details about the blast and a senior Russian official said the country did not have to share with international monitors any data.
Wed, 21 Aug 2019 03:50:13 -0400
Danish royal household 'surprised' by Trump canceling trip
There was no immediate reaction from the Danish government.
Tue, 20 Aug 2019 20:28:10 -0400
New lawsuit from detainees and advocacy groups claims ICE denied medical treatment
The lawsuit alleges that ICE has both delayed and denied medical and mental health care to detainees.
Tue, 20 Aug 2019 12:36:06 -0400
Migrants jump overboard from rescue ship after being denied port in Italy
The Open Arms ship had nearly 100 migrants on-board for 19 days before people starting jumping overboard to reach land in Italy, which was denying them port.
Tue, 20 Aug 2019 22:28:44 -0400
Suspect in huge Capital One breach seeks release from jail
Lawyers for a transgender woman are asking for her to be released.
Tue, 20 Aug 2019 15:37:03 -0400
Florida man arrested for having Trump-shaped ecstasy pills
A Florida man was arrested and charged after he was caught with ecstasy pills in the shape of President Donald Trump, police said.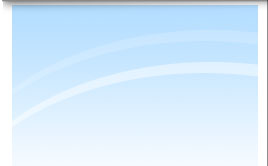 Copyright © 2019. Blue One Communications, Inc.