WIRELESS AND DSL BROADBAND
HIGH SPEED ACCESS
ALWAYS ON, ALWAYS FAST, NEVER THROTTLED


WIRED AND WIRELESS SOLUTIONS
BUSINESS AND RESIDENTIAL
VIRUS AND CUSTOMIZABLE SPAM FILTERING
ONLINE ACCOUNT MANAGEMENT
AWARD WINNING TECHNICAL SUPPORT
CURRENT HEADLINES
TECHNOLOGY HEADLINES

Fri, 06 Dec 2013 17:46:29 EST
Can Harvard fix its grade inflation?
In case anyone had a shadow of a doubt that most Harvard students are precocious, smart, if not learned, we hear from the lips of Harvard's Dean of Undergraduate Education, Jay M. Harris, that nearly all the students at Harvard are indeed above average -- so much so that the median grade given is an A- and the most frequent grade awarded is an A!
Fri, 06 Dec 2013 17:46:16 EST
Inequality threatens the rich
When President Barack Obama proclaimed the fight against income inequality is "the defining challenge of our time," you might have dismissed his words as the effort of a struggling president to revive his political fortunes. But anyone looking at the relentlessly expanding income gap can see that the problem is real -- and it is serious.
Fri, 06 Dec 2013 04:54:04 EST
Taking pics with imaginary girlfriend
Rejoice, single travelers.
Thu, 05 Dec 2013 12:22:07 EST
Mom's underwear pic stuns, upsets
Model Caroline Berg Eriksen is taking heat after posting an Instagram photo of herself only 3 days after giving birth.
Wed, 04 Dec 2013 10:37:23 EST
Man teaches homeless to code
Software engineer Patrick McConlogue gives to the homeless by teaching computer code. CNN's Bill Weir reports.
Fri, 06 Dec 2013 17:58:53 EST
Life with apartheid often brutal
For South Africans who survived the decades of apartheid, its end was the birth of an entirely new world, midwifed in large part by Nelson Mandela.
Fri, 06 Dec 2013 17:58:39 EST
Examining the anti-Mandela backlash
Within minutes of the news of his death, the backlash started.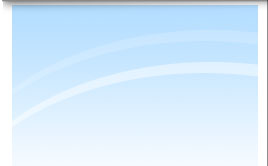 Copyright © 2013. Blue One Communications, Inc.